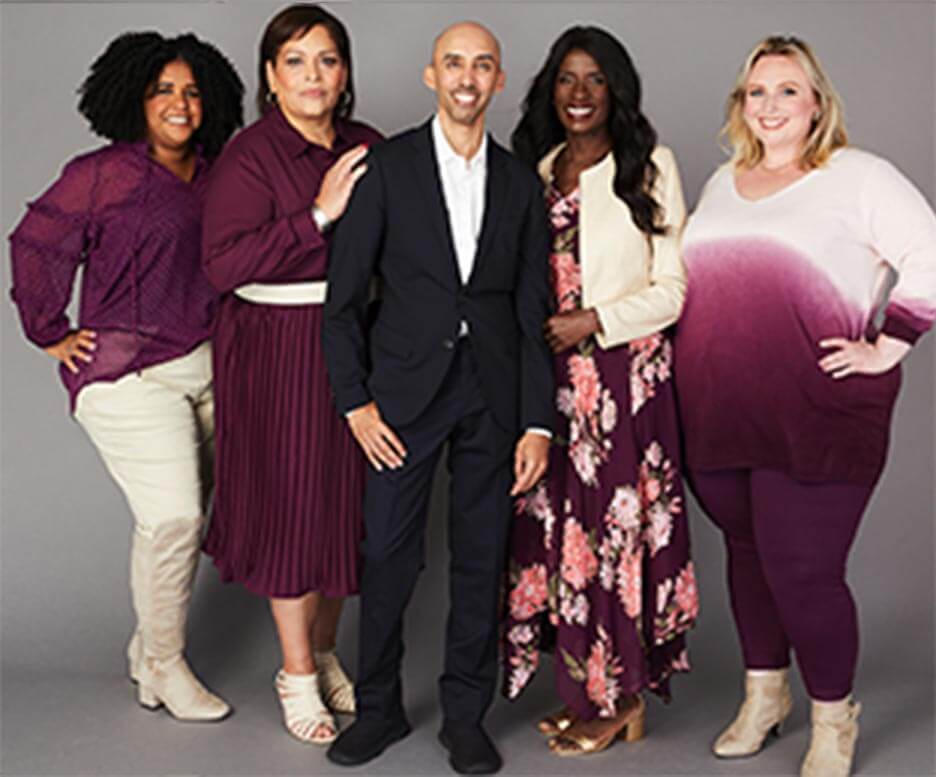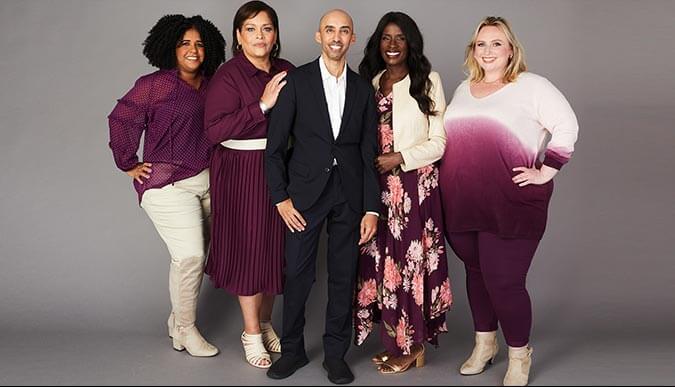 Meet Zahir and
the Fab Four! (L to R):
Dimaris, an army veteran trading in her uniform for styles that reveal her feminine side for the first time in years; Wilma, a COVID healthcare worker ready to shed her pandemic second skin for styles that will make her shine, inside and out; Zahir, the plus-size designer behind Made to Flatter and the Fab Four's makeovers; Glenda, a daughter who sacrificed everything to help her elderly father through the pandemic and is now ready for a little fashion TLC, and Anna, a young DEI business consultant and self-proclaimed "fattie" looking for a polished new look.
For their Makeover grand finale group shot, Zahir styled the women in the color of the season, Dark Berry. Follow their individual journeys to learn what this designer makeover opportunity meant to them and how Zahir's Made to Flatter method helped them find fashions that fit and flatter their respective body shapes—Curvy on the Bottom, Curvy in the Middle, Evenly Balanced and Defined Waist.